Presenter

Our Presenter Software enables you to compose and distribute content to screens easily. Simply draw regions on your desktop and put videos, slideshows, webpages, video capture, ticker and clock into their playlist. When done editing, schedule playback and distribute either locally or via Brainsalt CMS Cloud to internet connected Presenter Players.
Content Editing
Presenter runs on Windows 7.0 Operating System or later. Content Editing can be done on any PC running Windows 7 or later. If you purchase a Presenter Player, you get one license for an "Editing Station" (for example your office PC) for free.
Compose Regions and Content
Brainsalt Presenter Software lets you tile the display in regions by dragging and scaling a window on your desktop.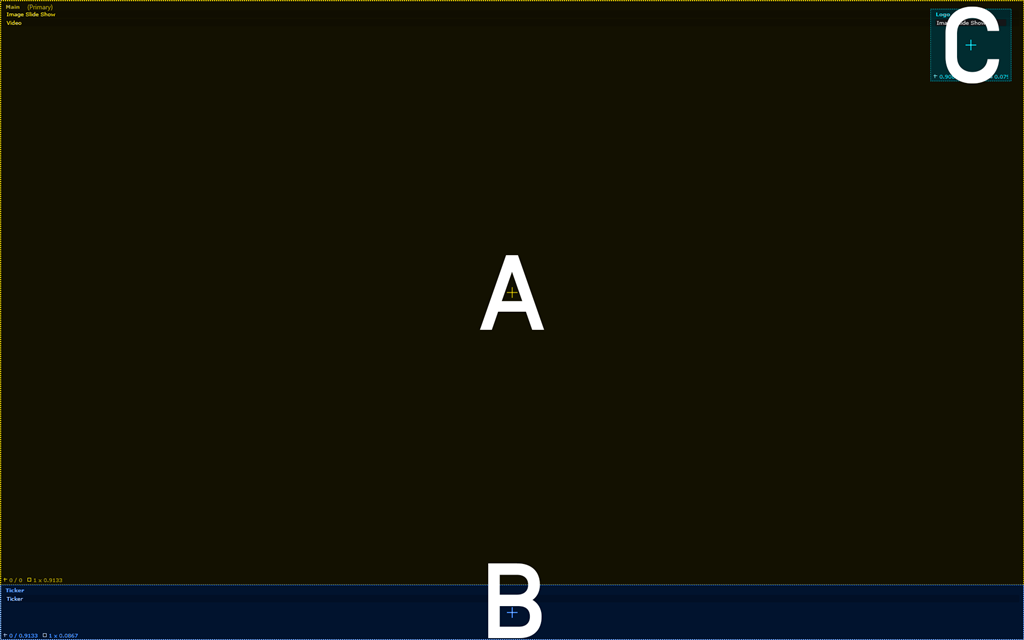 Each region can be filled with any type of supported media in any order. You can play one or multiple videos followed by some images or a live captured video input and a webpage.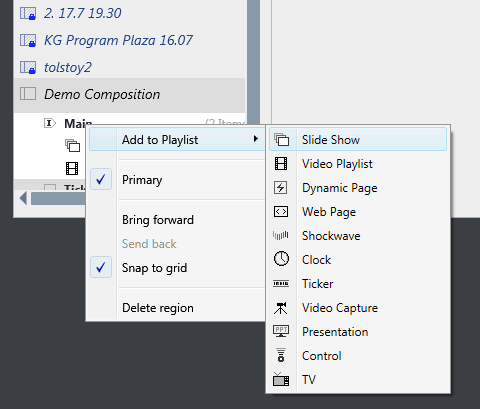 Regions can always be modified during editing. The position of each region in the region-list defines the visibility of overlapping regions (z-order). This allows you, for example, to permanently overlay a logo. One primary region controls the timing of the composition: if its playlist has finished, the next composition is loaded or the current is looped. You can enable a "live" preview of each playlist item in each region's content. This allows you to inspect content of each region separately.
The live preview mode shows your composition and gives you the possibility to adjust your layout in real-time. Once editing is done, you can preview the entire composition. After creating one or multiple compositions, you create a schedule for them as preparation for content distribution.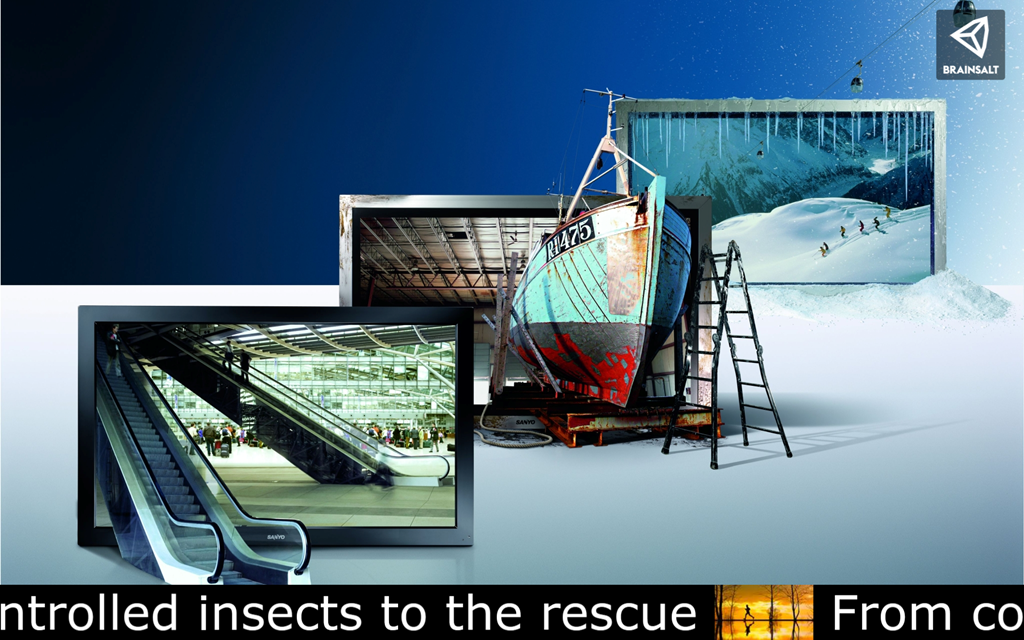 Schedule and Push Content
Your compositions can be scheduled to be played permanently or at certain times. Multiple compositions can be arranged to playback in a loop. A schedule of a day can be easily copied to multiple days until an end date.
Push Content is a library for compositions that can be triggered on an external event to be immediately shown on the screen. The actual playing schedule is paused and the triggered Push Content composition is shown.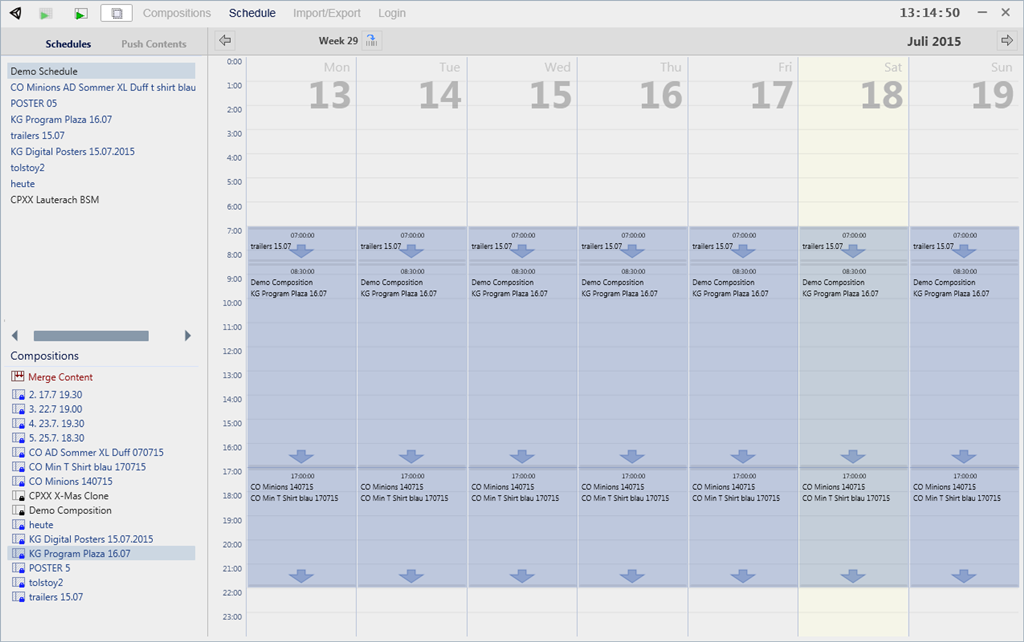 Distribute
Schedules and Push Content will be distributed directly to players in the local network or to a Brainsalt Presenter CMS Server in the local network or through the internet. Brainsalt also operates a CMS server in the internet and offers to use this CMS cloud for content distribution over internet. For this service, Brainsalt charges a monthly fee per player.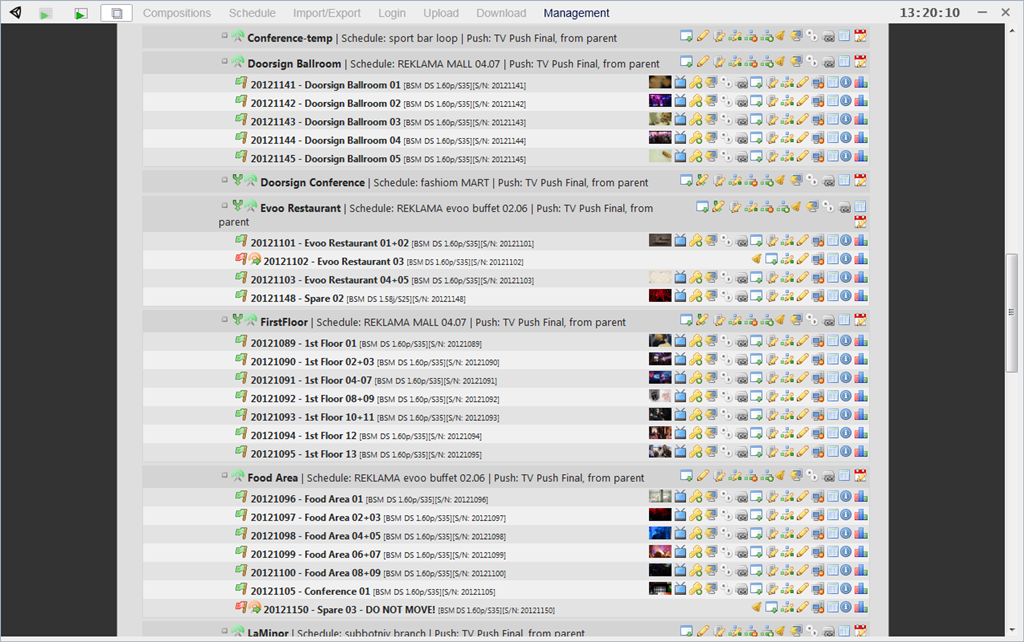 Supported Media
Video: MPEG1, MPEG2, H.264, AVC
Images: PNG (including transparency), JPG, BMP, GIF, TGA, TIFF
Webpages including Flash
Static Ticker and RSS feeds
Analog and digital clock
Database access through C# live scripting function
Presenter Pro
Extends the functionality of Presenter with support of video capture cards and remote control possibilities. It supports split screens with up to 6 displays and bezel compensation. Presenter Pro can also be used to create "control room like operation" where multiple capture inputs and network cameras are displayed on multiple outputs.
Presenter Player Hardware